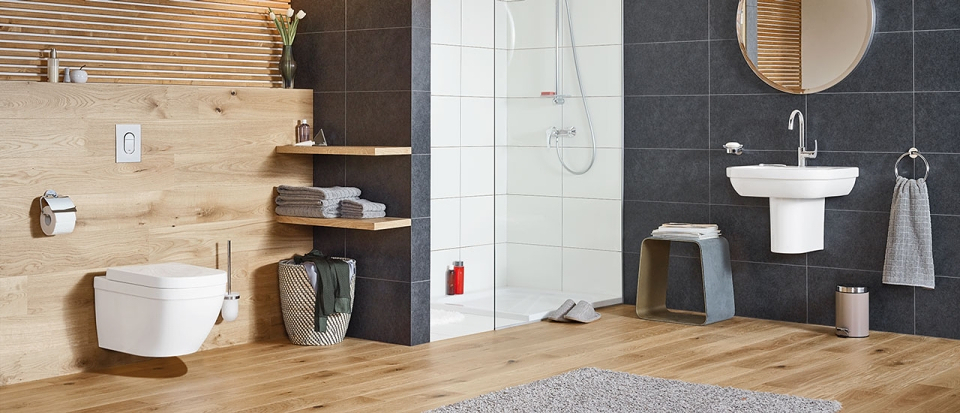 EURO CERAMIC
In tune with my lifestyle

Imagine a great looking bathroom which adapts effortlessly to your real life, where
you start and end your day in a personal space. A bathroom which is both hugely
practical but also fun and visually distinctive.
The EURO CERAMIC range has been specially designed to match up an excellent performance with and attractive price. You can enjoy a flexible and stylish bathroom
day in, day out for the years to come.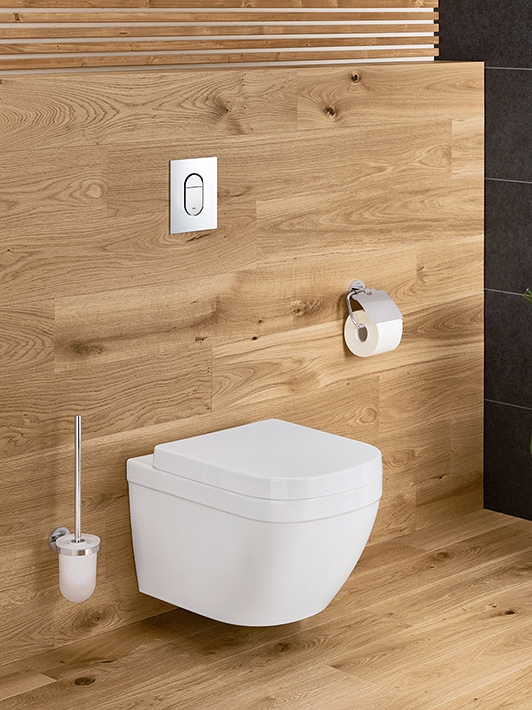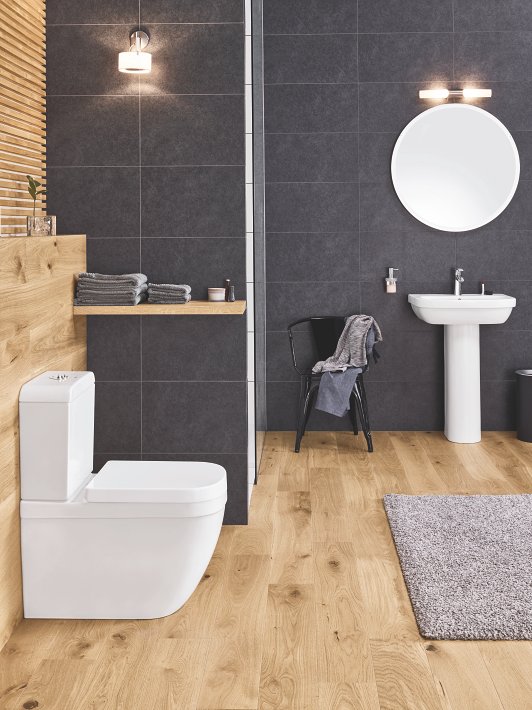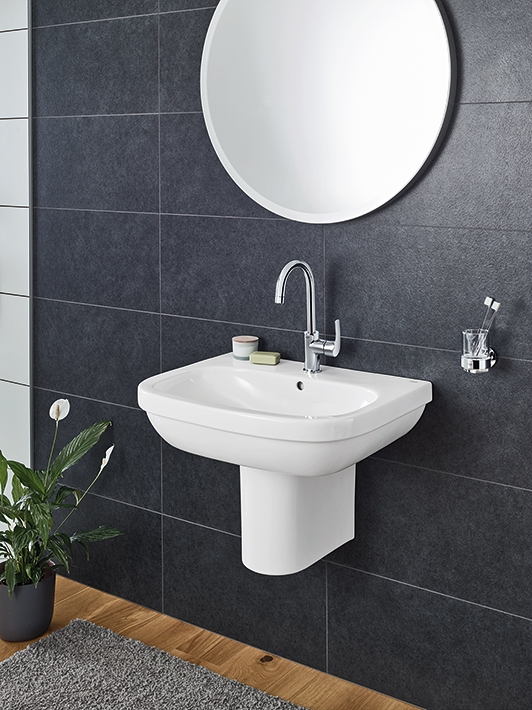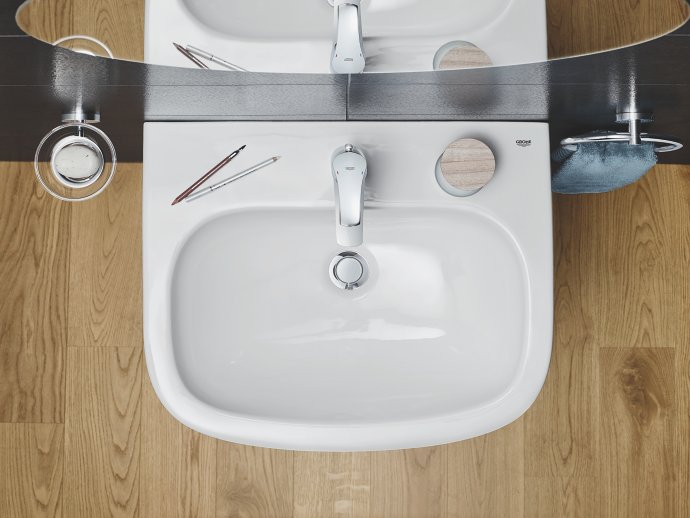 Open up your bathroom to create a calming retreat that fosters thought, relaxation and wellbeing: with the EURO CERAMIC range. This collection offers everything you need, especially for small bathroom solutions. All basins and toilets of this collection have a compact size and design to use space most effectively. Innovative technologies such as ProGuard and HyperClean are available for this range.
Euro Ceramic Collection
Discreet style to inspire. Good design doesn't need to shout. The flowing lines of EURO CERAMIC create a relaxing bathroom in a breeze