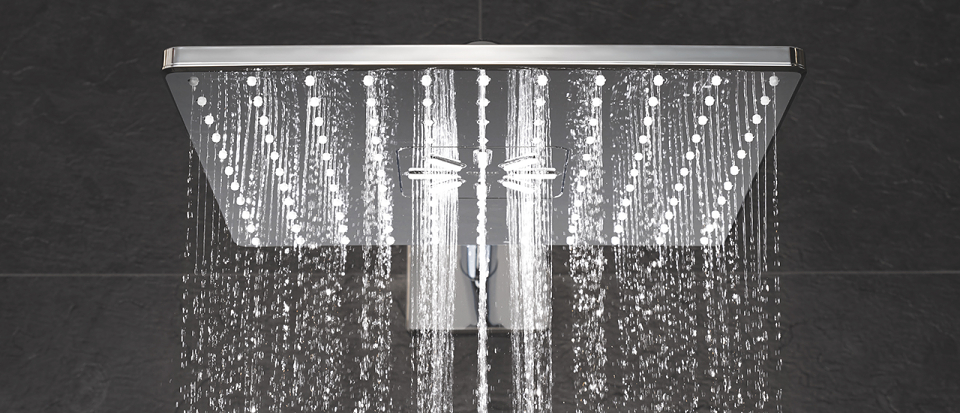 Private SPA
Create your own personal tailor-made spa experience with GROHE F-digital Deluxe. This cosmopolitan, multi-sensory shower will stimulate all your senses and transform your bathroom into an indulgent space for physical, emotional and spiritual well-being.
Shower Systems
For performance and reliability choose a GROHE shower system. Our shower systems combine several industry-leading technologies, which ensure outstanding performance and an unbeatable shower every time.
Hand Showers, Head Showers & Shower Sets
Our collection of head showers, hand showers and side showers combine award-winning design with the latest technology and first-class materials. GROHE EcoJoy® showers illustrate our commitment to the environment and encourage daily water saving.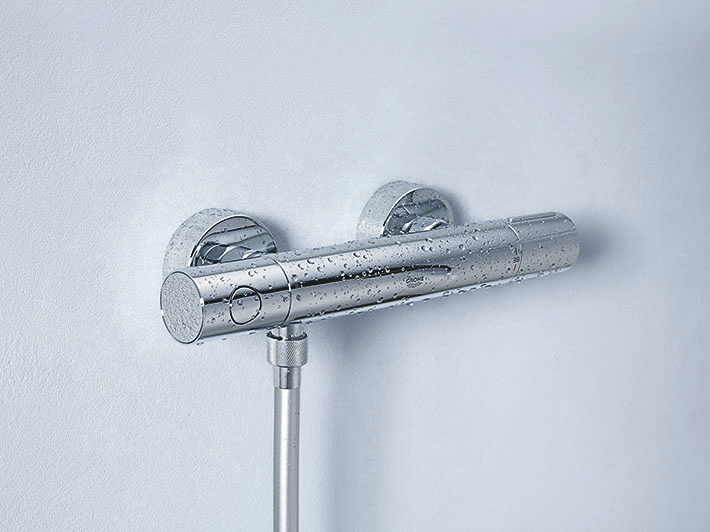 GROHE Thermostat collections
As our gauge when constructing GROHE thermostats we used the most sensitive thermometer around – your skin. The revolutionary thermostats in our Grohtherm range ensure that hot and cold water will touch your skin in exactly the proportions you desire.
Thermostat Collections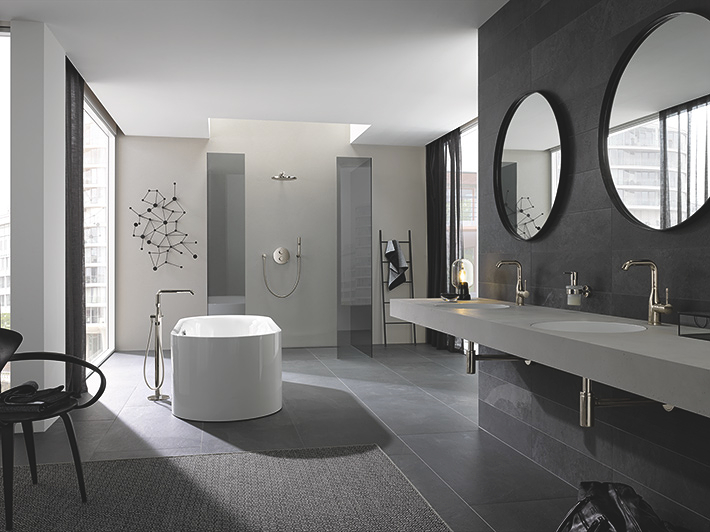 GROHE Bathroom Collections
GROHE bathroom faucets unite award-winning design with the finest materials and the latest industry-leading technologies. Every collection offers a wide choice of faucet typologies to complement the latest bathroom ceramics and your personal styling preferences.
Bathroom Collections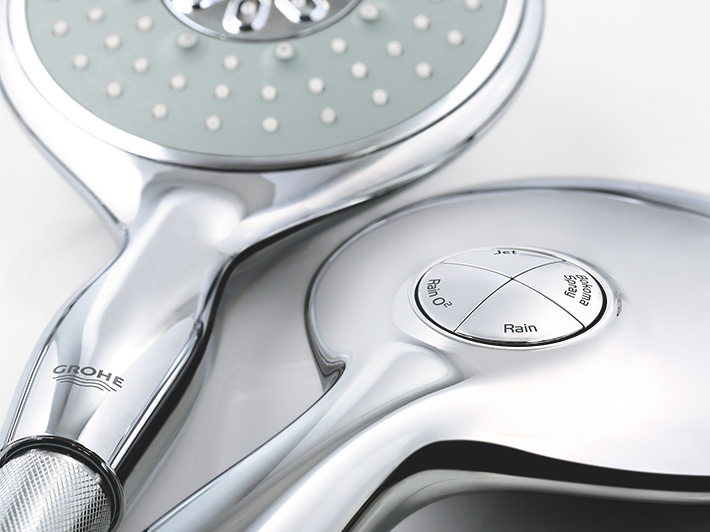 Spray Patterns
Create your personal hydrotherapy shower and use all the physical properties of water to create a new sensation every day. GROHE showers come in all shapes, styles and sizes – each one designed with your satisfaction and enjoyment in mind.
Discover all Spray Patterns