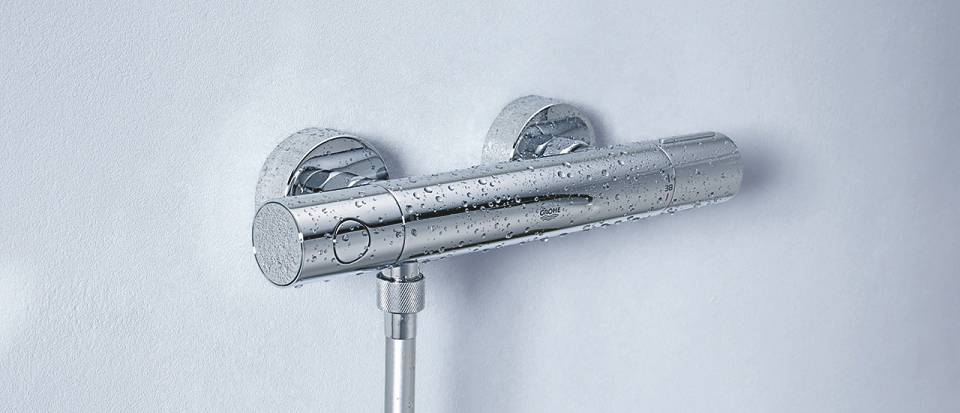 GROHE Thermostat Collections
Precision control for a relaxed showering experience
As our gauge when constructing GROHE thermostats we used the most sensitive thermometer around – your skin. The revolutionary thermostats in our Grohtherm range ensure that hot and cold water will touch your skin in exactly the proportions you desire. GROHE TurboStat® is a revolutionary technical feature – it provides the correct shower temperature in seconds and keeps it constant. The many elegant design features in these miniature technological marvels are wonderfully innovative.
Thermostatic Shower & Bath Mixers
Calculate your savings now!
Save water and energy with GROHE thermostats
Our water and energy calculator helps you to see immediately how much you can save with a GROHE thermostat equipped with GROHE EcoButton® and GROHE Turbostat® . After a few clicks you will be able see the annual cost and energy savings.
Start Water & Energy savings calculation