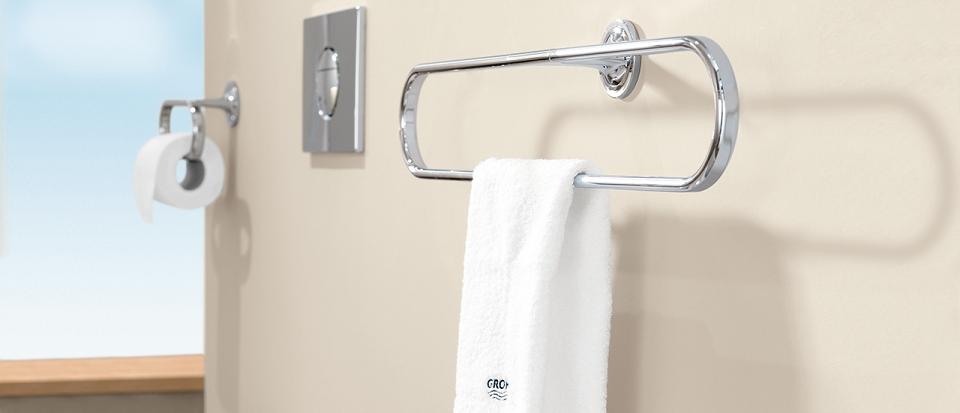 In addition to completing the overall look of your bathroom, accessories and storage solutions bring added functionality to the bathing space and convenience to its users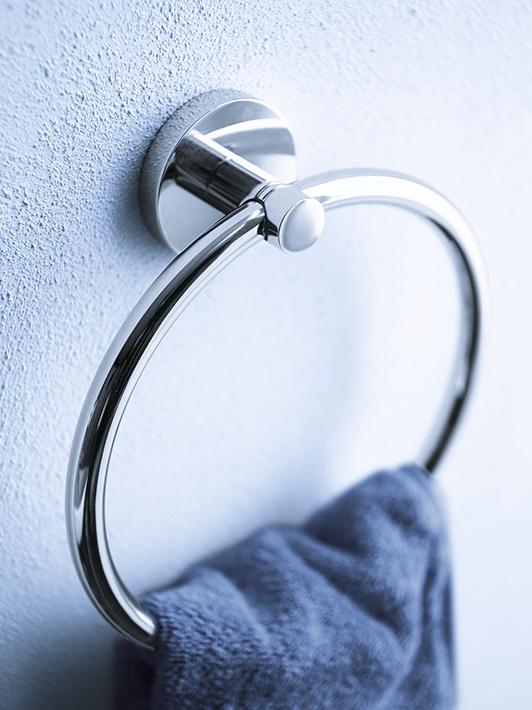 Bathroom accessories
Towel rails, soap dispensers and robe hooks add the finishing touches to a bathroom. For a cohesive look, choose a faucet manufacturer that offers a wide range of accessories. This will ensure the surface finish of your faucet and accessories are a perfect match.

Within the bathroom environment, the location of accessories is about balancing design preference with accessibility. Take time to consider their positioning as fixing them requires drilling into the bathroom tiles.

Towel rails should be placed within arm's reach of the bath and/or shower and robe hooks outside the shower door. Wall-mounted soap dispensers and beaker holders will help keep the basin area clean and tidy.

Mirrors
No bathroom is complete without a mirror. They let us watch ourselves perform daily routines such as applying make up, shaving and brushing our teeth and reflect light around the space.
Bathroom accessories - Essentials Cube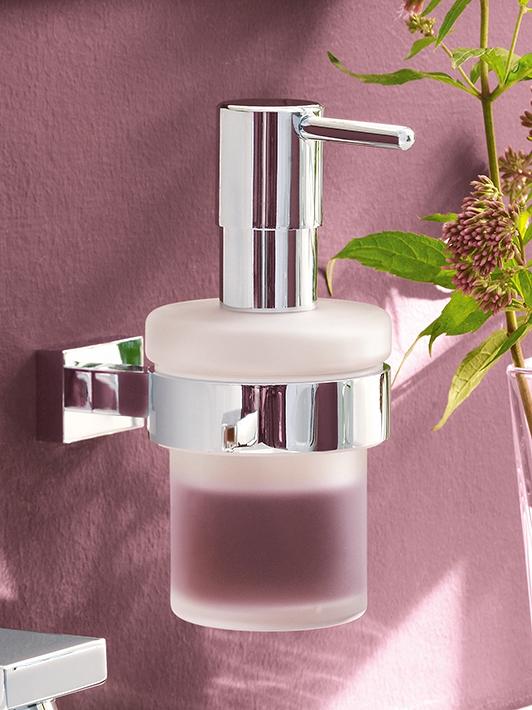 Recessed storage
Storage recesses in the shower area ensure gels and shampoos are accessible without infringing on the space. Recessed shelving in other areas, e.g. above a wall-hung WC, create a focal point in the room and an additional opportunity to personalise your space.

Bathroom furniture
Once limited to small vanity units, today's bathroom furniture comes in a plethora of design styles and offers a storage solution for every situation. From bright glossy lacquer finishes to pale woods, units range from small cubes to long stretches of cupboard and drawer units.

Wall-hung styles will enhance a minimalist bathroom and provide a place to hide away the essentials, leaving only the beautiful on display. Many manufacturers also produced ranges designed specifically for small bathrooms and cloakrooms, where space is limited.
Bathroom accessories - Essentials
Recommended product ranges