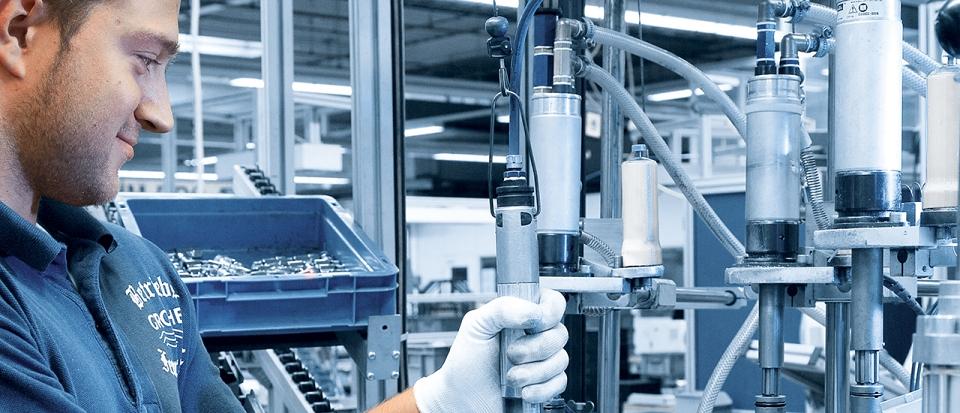 Grow old together GROHE Quality
Everything at GROHE comes with a seal of exceptional quality. All our products' components, ease of operation and perfect looks have to withstand numerous endurance tests – the toughest in the industry – and pass with flying colours before the products leave our premises.
At GROHE's life testing laboratories in the Black Forest, our products are put through their paces and shown no mercy. Here, our brassware, showers and thermostats and all the components that go with them have to endure the simulated effects of 20 years' daily use – with especially hard water. That we outperform our own as well as international quality standards in the process pays dividends – and it shows. GROHE quality goes well beyond an article's normal life cycle and, should a certain product be discontinued, replacement parts remain available for a minimum ten years.