GROHE FeatherControl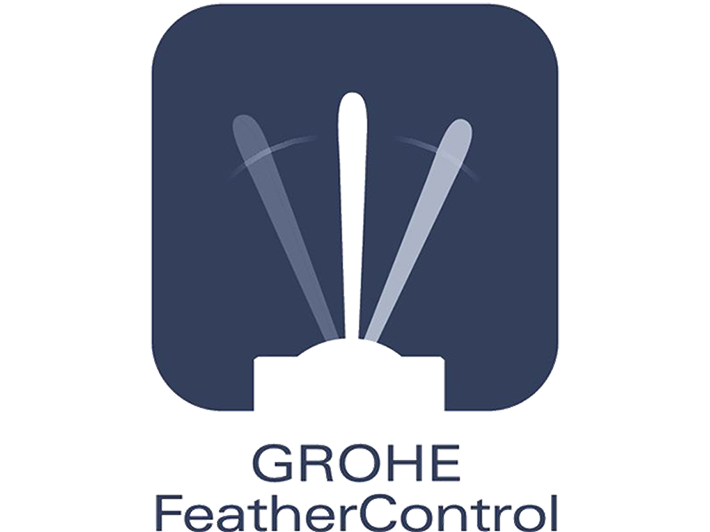 The joystick handle of the tap is connected to the discs by a patented fixation system – GROHE uses solid metal for strength and durability. As the discs move over each other, they either block the water or allow it to pass through. Therefore the quality and machining of these parts will affect the performance of the tap.
GROHE is one of the world's leading tap manufacturers. Our cartridges are manufactured in a high-tech process and feature discs made from a space-proven ceramic alloy. The polished mirror-like surface of the discs is then coated with a special lubricant for frictionless operation. And because our taps are designed withstand years of use, we incorporate micro-chambers of this lubricant within the cartridge – for a lifetime of maintenancefree operation.
GROHE FeatherControl operating angle.
This special ceramic disc coating and lubricate reservoir in GROHE FeatherControl cartridges ensure a lifetime of effortless precision.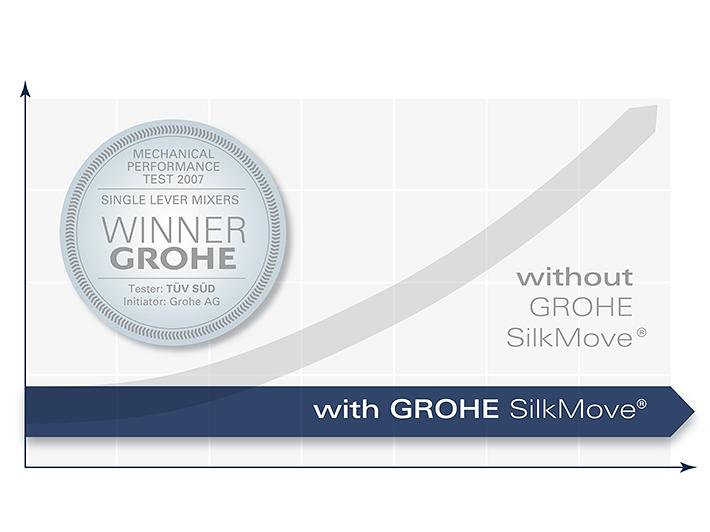 GROHE FeatherControl guarantees smoothness of operation as on day one – even after years.