유포리아 시스템
Perfect proportions and consistent geometry
행복한 시스템이란 현대적인 디자인과 기능적인 우수성의 조합입니다. 엔트리 레벨 제품에 그로헤의 드림스프레이와 터보스타트 제품을 결합하는 미학은 능숙하고 완벽한 비율과 일관된 기하학을 보장 합니다, 또한 조율된 손과 헤드 샤워는 시각적 매력을 더욱 향상 시킵니다. 그로헤의 시스템은 자동온도 조절, 헤드샤워기와 핸드 샤워기를 포함한 완벽한 맞춤형 시스템의 모든 장점을 제공합니다. 160mm 헤드샤워는 최적의 위치로 구성되어있으며, 다양한 디자인 수상경력에 빛나는 행복감이 샤워에 의해 보충됩니다.
Experiencing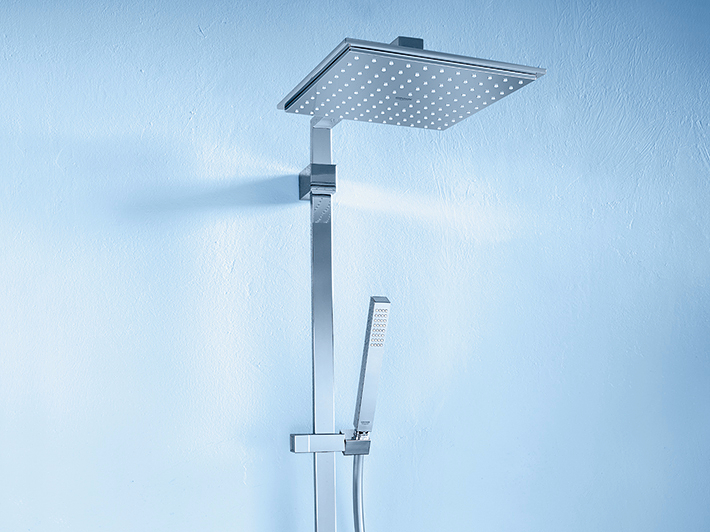 Euphoria Cube System
A precise combination of square and rectangular shapes enhanced with the latest GROHE technologies make Euphoria Cube Shower System the smart choice if you appreciate minimalist design in the bathroom.
The reduced lines and modern aesthetic of the hand shower reflect the crisp square outline of the head shower in this understated collection, which introduces pure geometric forms to your shower environment. For perfect delivery of our exhilarating Rain spray pattern, Euphoria Cube showers feature GROHE DreamSpray® technology.