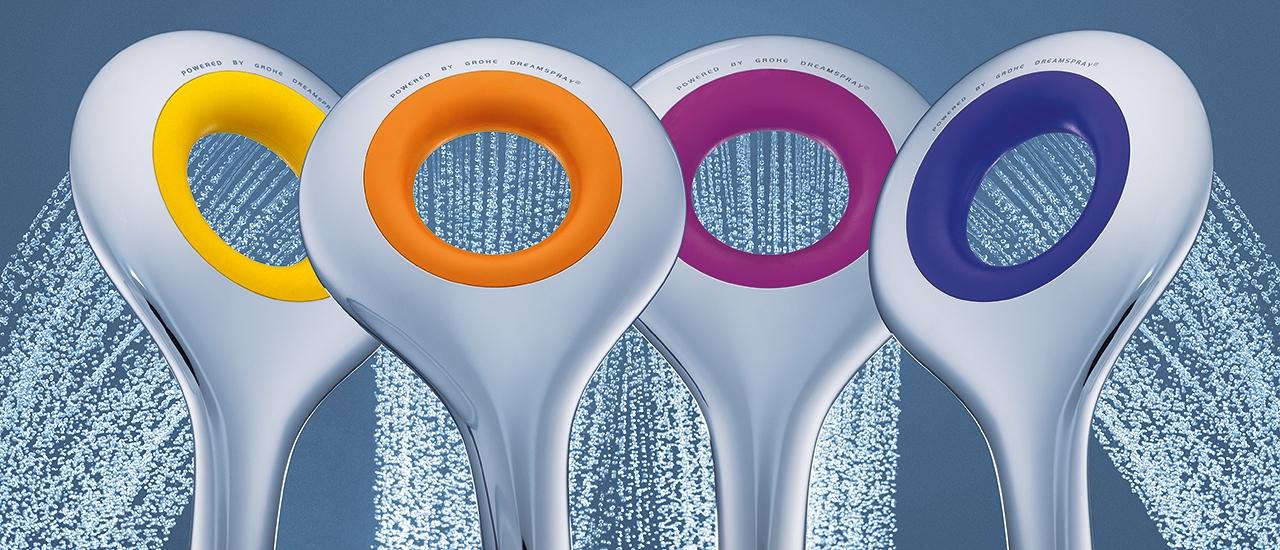 레인샤워 에코
From above, the human body is not round.
Rainshower® Next Generation Eco was inspired by a simple consumer insight "from above, the human body is not round." The lozenge-shaped design of the spray face mirrors the shape of the human body and benefits from GROHE DreamSpray® technology – for even and efficient water distribution. For the environmentally conscious consumer, simply activate the Eco button to use even less water.
Experiencing
Colour and fun for the bathroom. A creative variant of the multiple award-winning, ring-shaped GROHE Rainshower® Icon hand shower, this florally inspired collection makes it perfectly easy to conjure up a cheerful atmosphere in your bathroom. With six fresh colour schemes to choose from, all preferences are catered for and there is a suitable model to accentuate any existing bathroom décor.

Whatever the floral arrangement, all Rainshower® Flower Collection models will pamper the skin with the same soft raindrops as all other Rainshower® variants benefiting from GROHE DreamSpray® technology. They also share the GROHE StarLight® chrome finish, which means that they will retain their sheen for many years.

Rainshower® Flower Collection – the perfect hand showers for all those who want to add a little colour to their day.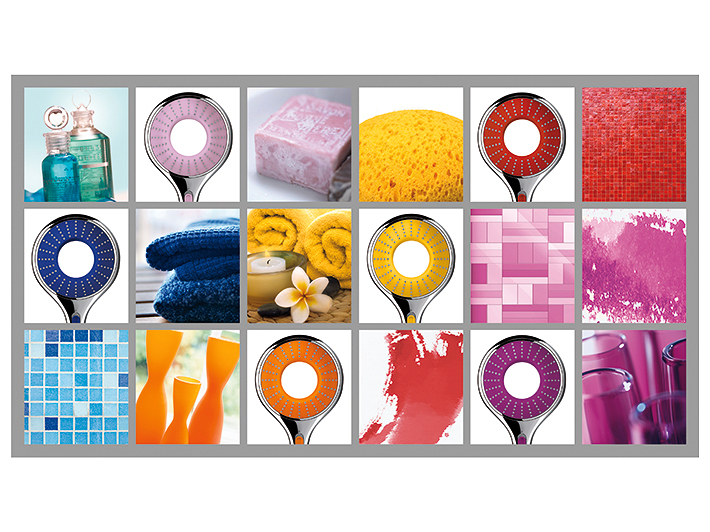 Rainshower WaterColours Spring Collection
Offered in a palette of six colours, the GROHE Rainshower® WaterColours Spring Collection is an easy and quick way to renovate a bathroom. The GROHE Rainshower® WaterColours Spring Collection takes the award- winning halo-shaped design of Rainshower® Icon to the next level. Precise engineering of the shower jets and GROHE DreamSpray® technology ensure the central water jets converge to create a full spray – for perfect delivery of the Rain spray pattern.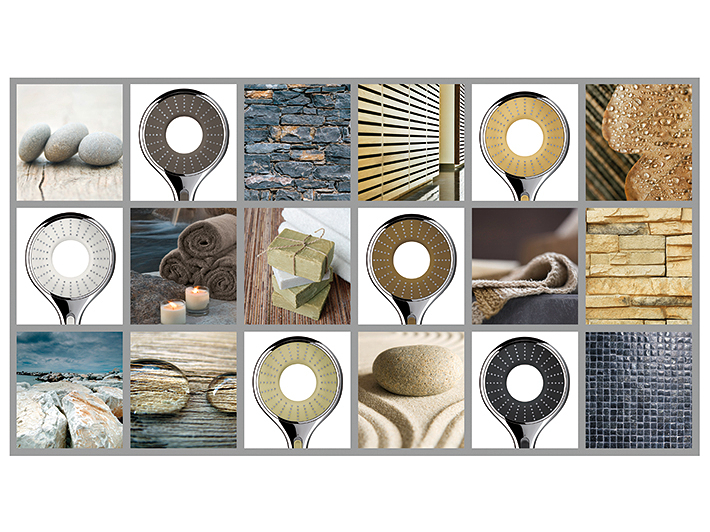 Rainshower WaterColours Natural Collection
The GROHE Rainshower® WaterColours Natural Collection is the new edition of the awardwinning GROHE Rainshower® Icon. From Sheer Marble to Misty Slate, we have carefully selected a palette of six natural colours, which complements popular architectural materials and will help to coordinate the aesthetic concept of the bathroom.