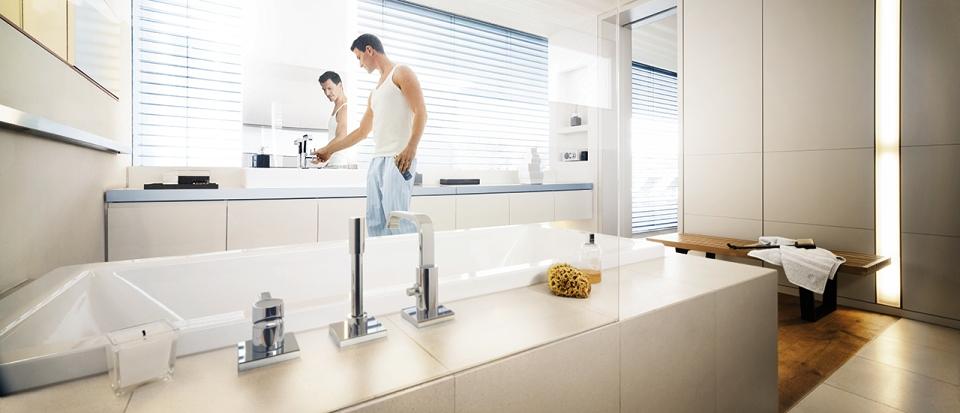 Our collections have been divided into simple geometric clusters.
The GROHE SPA® Collections have been created from simple geometric forms, giving Architects, Designers and consumers the freedom to create a coordinated and harmonious interior aesthetic for their home SPA. The flexibility of the three selected shapes enable our collections to span all interior concepts from hard edged minimalism to more organic inspired fluid interiors.

A square forms the aesthetic concept for our Allure collections, a sensual minimalist lozenge for GROHE Veris, a circle for Atrio ranges and a squircle for the new Grandera™.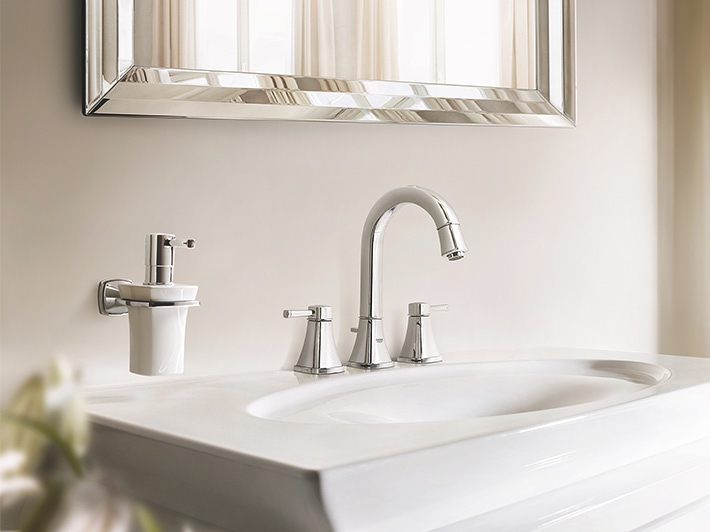 The Squircle
The new Grandera™ collection is based on the GROHE squircle, an innovative geometric shape that blends square and circular elements into one harmonious unit. The end result is a range of unique and timeless products, from the elegant two-handle fitting to the perfectly shaped head shower, that sets a new aesthetic standard in the bathroom.
Grandera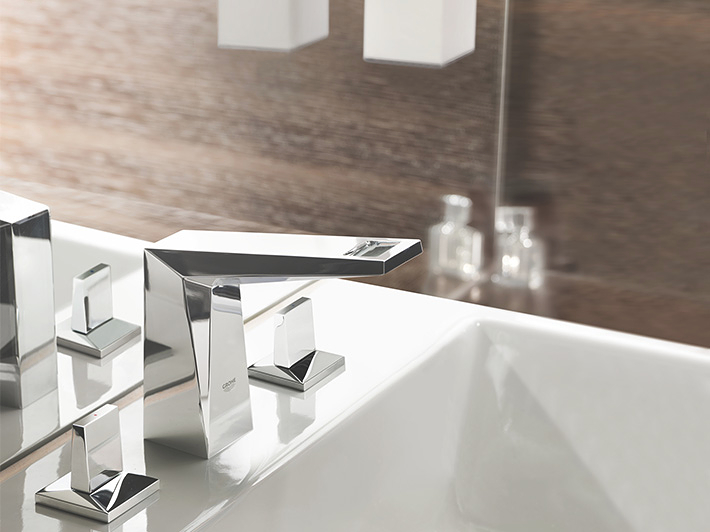 Square
The square is the base geometry for much of the cosmopolitan architecture one finds in today's progressive cities. This shape resonates a feeling of solidity and strength, which because of such traits is often referred to as a masculine form.
In both the Allure and Allure Brilliant collections; products begin their geometric transition from a simple 4 sided form.
Allure Brilliant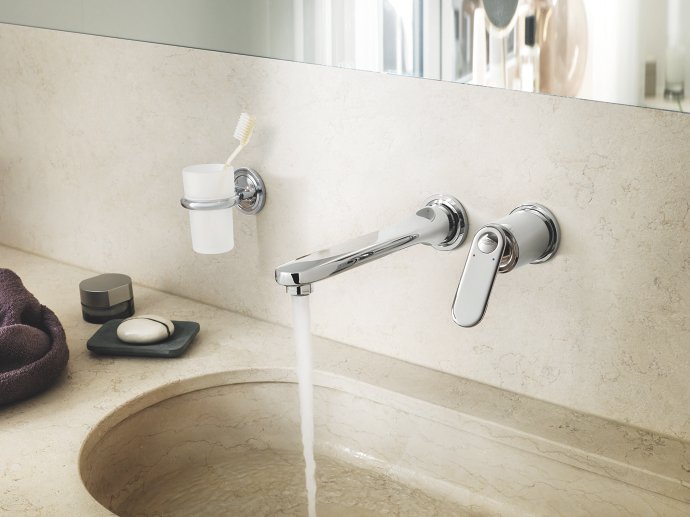 Lozenge
The lozenge, a hybrid form born from the sensual manipulation of a rectangle. Lozenge shapes visually interpret the GROHE "Sensual Minimalism" philosophy – humanizing and inviting interaction.
The GROHE Veris ranges use the soft aesthetic of lozenge shapes to bring harmony to the bathroom environment.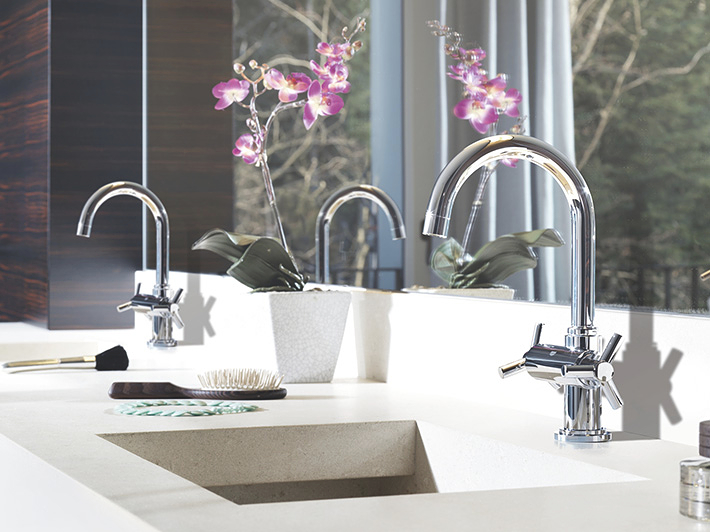 Circle
A circle, with no beginning and no end represents our most pure, fluid and compact geometrical shape. The circle is a symbol of unity, its flexibility and versatility enables us to extrude to precise proportions and diameters to create order and timeless aesthetics.
Atrio collections bring a softer approach to modern architecture. Starting with a round base plate, each collection evolves the purity of the cylindrical form, taking it in new and exciting directions.
Atrio Classic