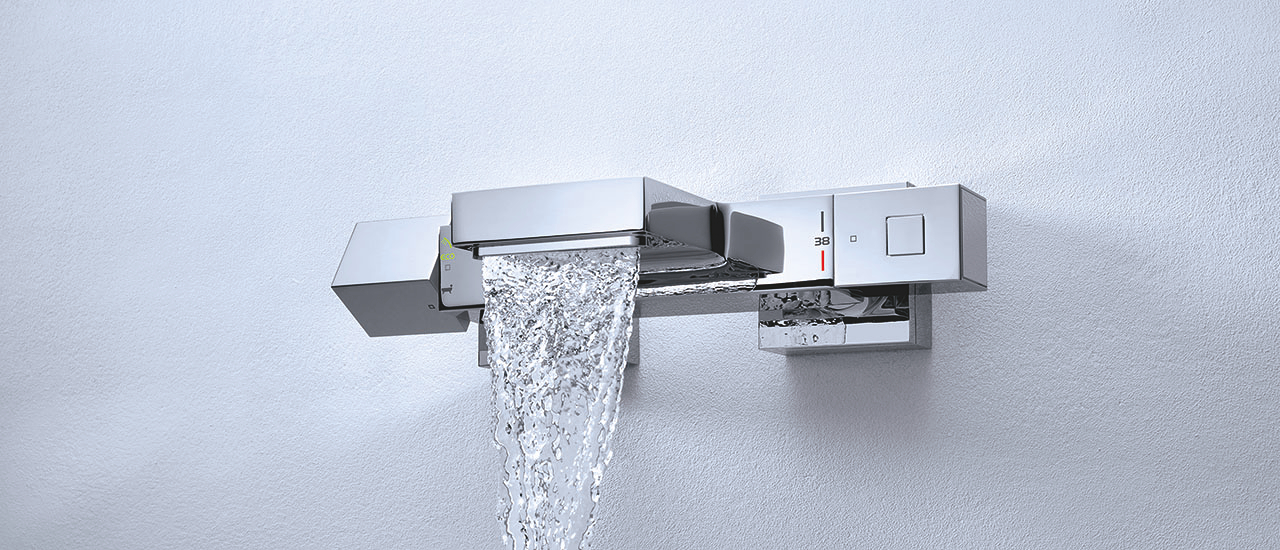 Grohtherm Cube
Beauty & Brains
Beauty. The new minimalist Grohtherm cube thermostat series sets a new standard in 100% square design. aligned to the design needs of today's cosmopolitan men and women, Grohtherm cube offers cutting-edge, geometric styling at an affordable price.

Brains. Grohtherm cube is equipped with the most advanced precision-made cartridges in the industry, our GROHE TurboStat® engine. By increasing the sensitivity of the thermo-element, our thermostats react to changes in water pressure twice as fast as before, resulting in a safer and more comfortable bath and shower experience.
Experiencing
Enjoy cubism to the last detail
For years, GROHE has been synonymous with thermostats for the bathroom, with over 30 million sold world wide. With the launch of this new thermostatic range, GROHE offers innovative design combined with the highest quality standards. From its cubist design and its water-saving options to the smart EasyReach™ soap tray - the new Grohtherm Cube thermostats and shower systems offer full enjoyment to the last cube detail.
Cube Bathroom
Perfect water control
50% economy, 100% enjoyment. With eco-options integrated into all Grohtherm Cube products, you can always enjoy a refreshing shower and a relaxing bath with just the right amount of water. With GROHE Aquadimmer Eco, it's easy to switch between hand shower and head shower or bath spout, while the integrated override EcoButton makes saving water effortless.The beautiful XL WaterFall fills your bath much faster, so you can enjoy a relaxing bath all the sooner.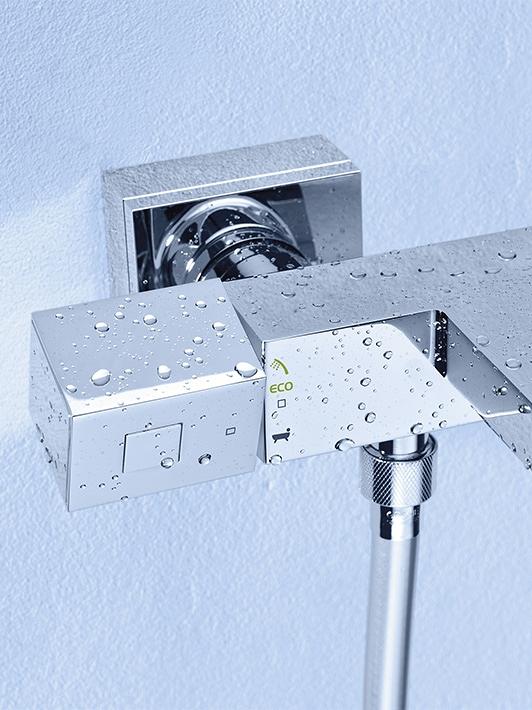 GROHE Aquadimmer® Eco
A water-saving function for bath and shower.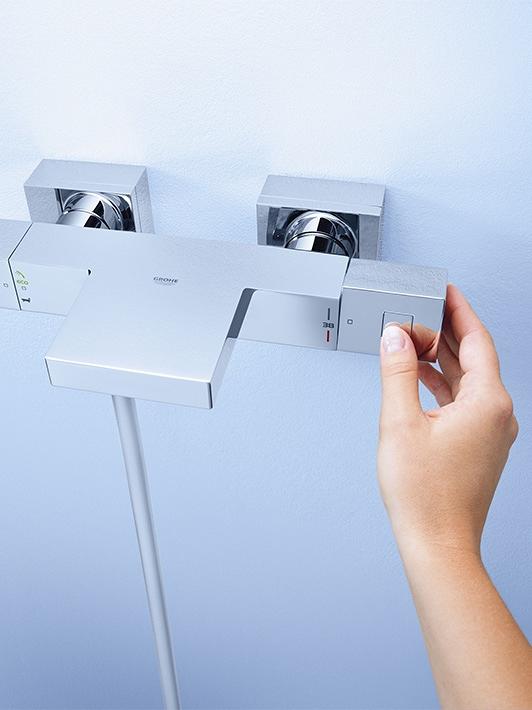 GROHE TurboStat®
For a perfect water temperature at all times.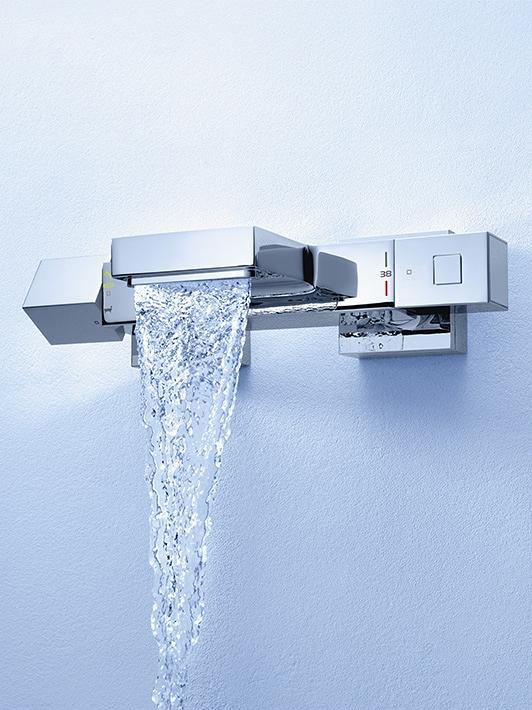 GROHE XL Waterfall
Wide bath spout with XL-size silent water flow.
GROHE EasyReach™
Easily accessible storage by optional shelf. Easy to clean.