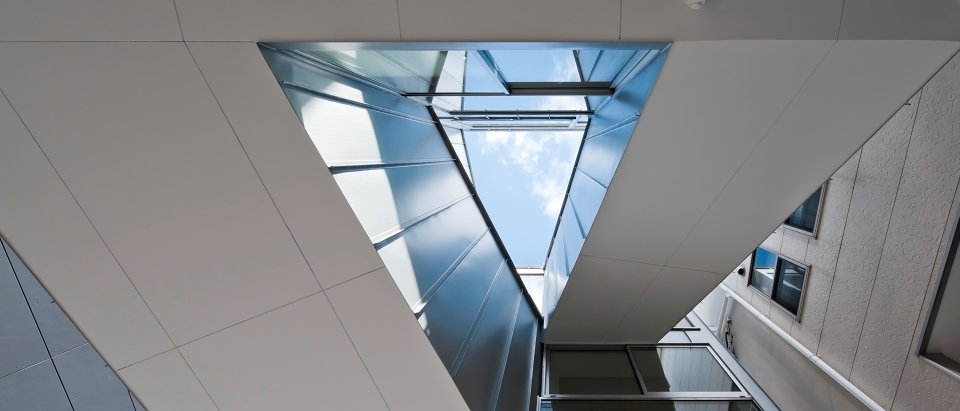 Dig In The Sky
Osaka
The architects connected the rooms with tube-shaped corridors and staircases that cross the courtyards.
In the heart of Osaka in Japan, Kentaro Takeguchi and Asako Yamamoto from Alphaville Architects designed a residence consisting of three buildings sandwiching two courtyards, in order to bring light to a narrow area surrounded by neighbouring houses on three sides. The interior, which is not confined by private rooms or doors, enables people to take different routes to get to their destination and has a cityscape feel thanks to tubes serving as semi-public space.
In this minimalist masterpiece, every product was chosen with mindful consideration. The GROHE Minta kitchen faucet, an absolute top-seller, lives up to this requirement. The GROHE Minta Touch edition enables the water to be turned on and off with just a slight touch leaving no smudges. It represents a new level of kitchen faucets. Swivelling 360°, the faucet offers users a great deal of day-to-day comfort.
Architect : Alphaville Architects, Japan

Area used : 152 m²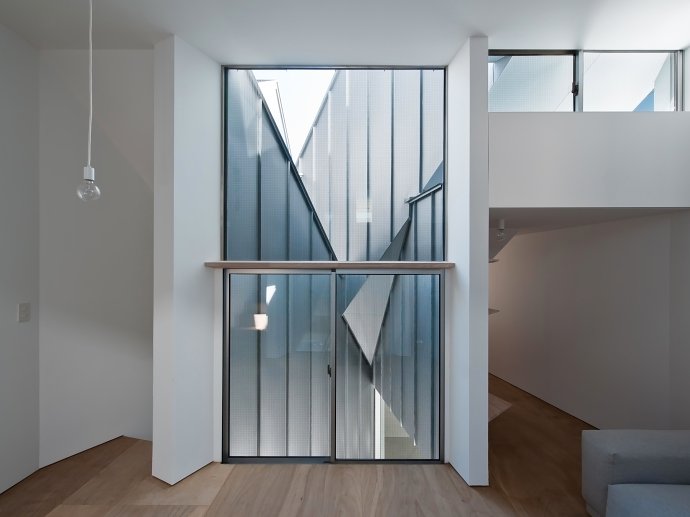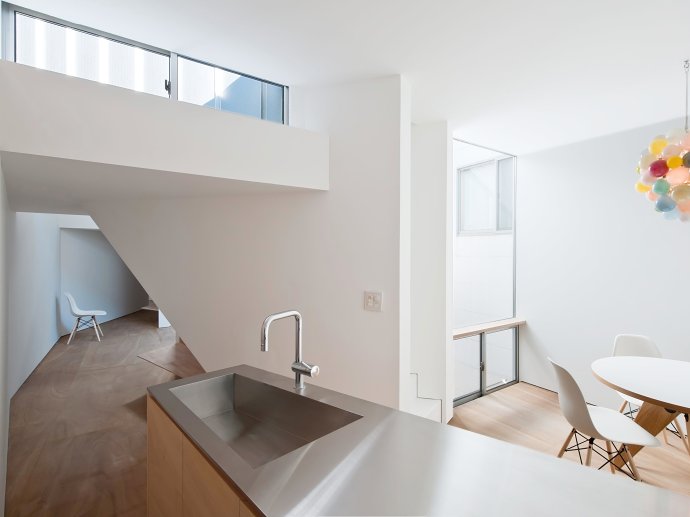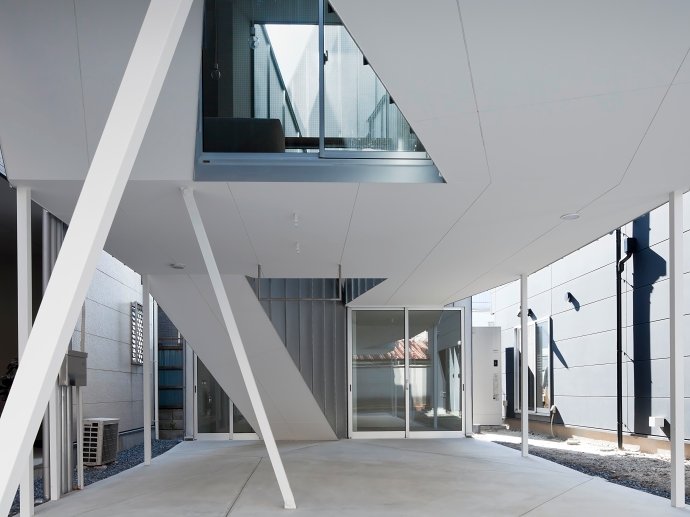 Installed GROHE products in this project