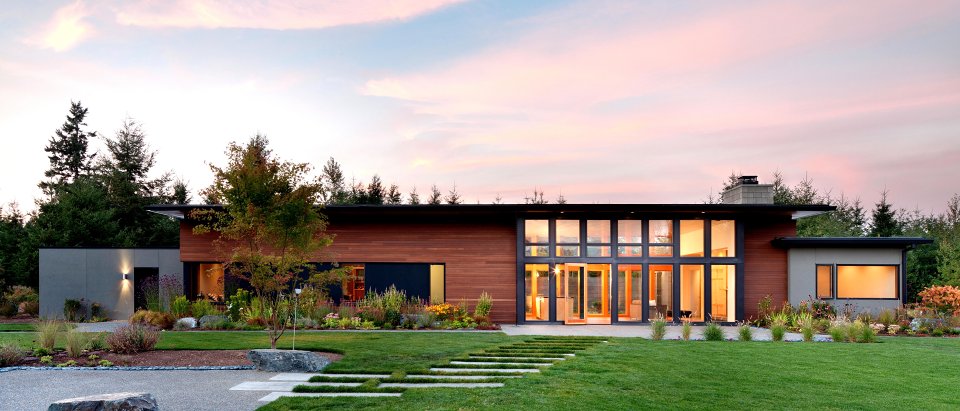 Olympia Prairie Home
Washington, USA
Concrete masonry unit walls frame the entry and a flat roof plane hovers overhead to melt the project into the prairie-like landscape.
"We are committed to creating buildings that have a positive impact on the environment and people who use them. We believe that better design leads to better quality of life," assert Coates Design Architects. The modern L-shaped contemporary country home is located in Washington. The house is in sync with the lifestyle and needs of its residents and is sustainable and environment-friendly.
In the open kitchen of Olympia House the architects opted for the GROHE Minta sink mixer. An excellent choice. The spray head is extractable and the entire swivel arm can be turned up to 360°. Switching from fine-beaded stream to powerful jet spray is child's play and the amount of water is easily adjustable.
Architect: Coates Design Architects , Washington, USA
Show in Google Maps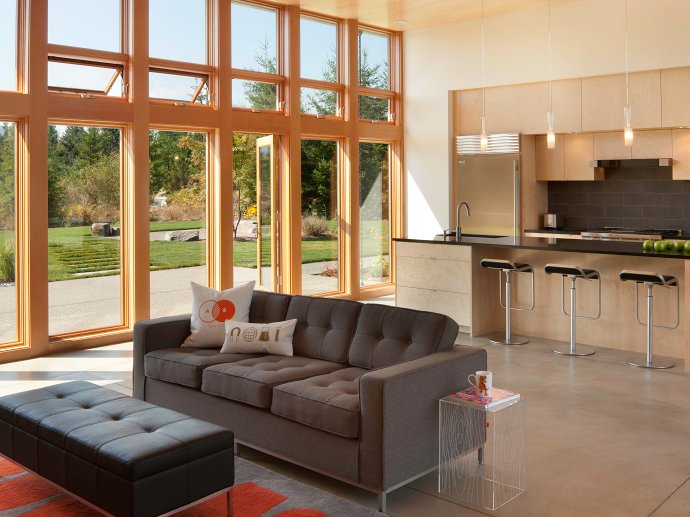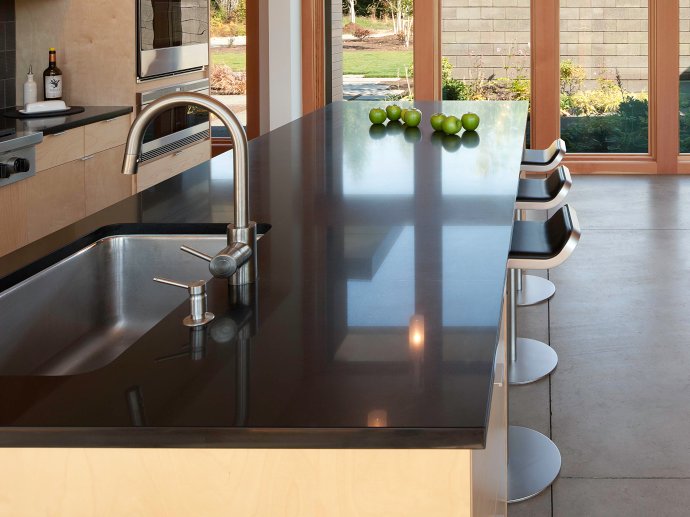 Installed GROHE products in this project