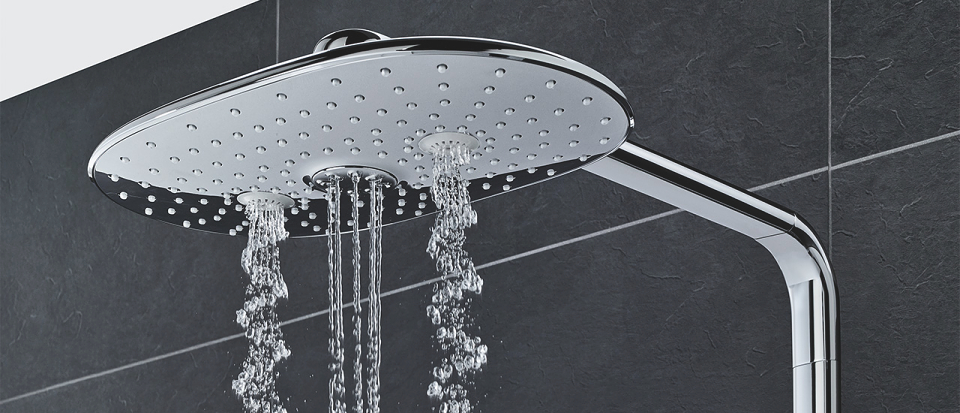 YOUR SHORT CUT FROM PLANNING TO ENJOYMENT
RAINSHOWER SMARTCONTROL EXPOSED
ALL WILL BE REVEALED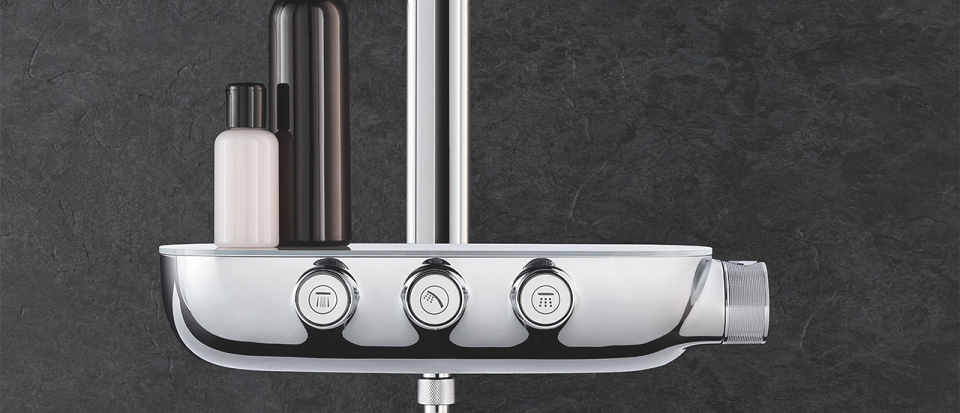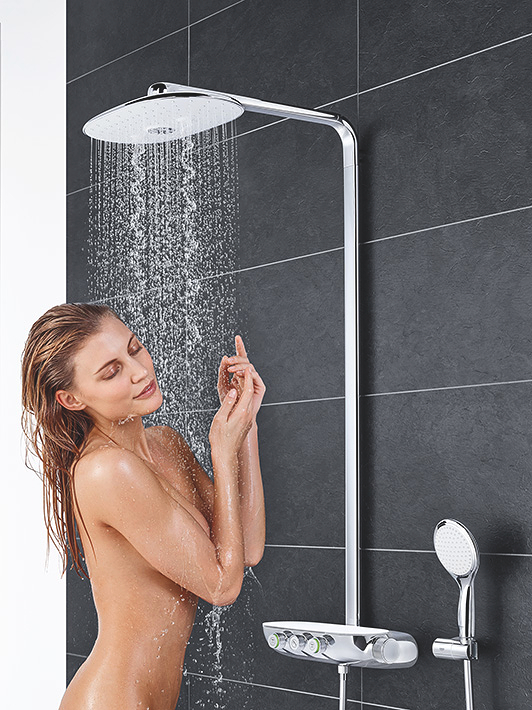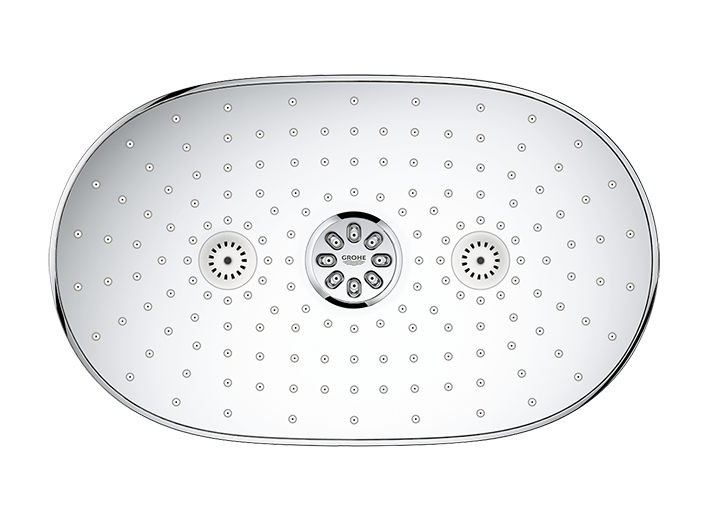 Our Rainshower 360 head showers give you the choice of different spray types: from the wonderfully refreshing GROHE PureRain spray to the revitalising Bokoma spray and the Massage sprays.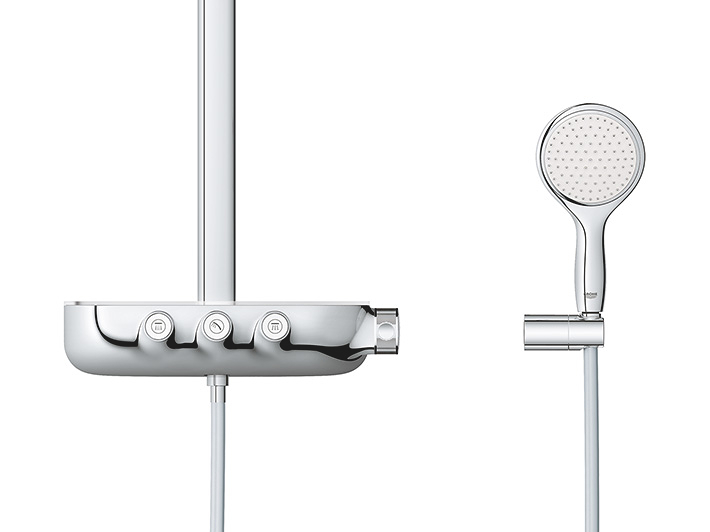 Designed to make a statement in your bathroom, GROHE SmartControl Exposed combines intuitive control with the ultimate shower pleasure. At the turn of a button, you can choose just the right volume and the ideal temperature. And at the push of a button, you can select the sprays that you wish to enjoy to create your individual shower experience.
EUPHORIA 260
EVERYTHING FROM RELAXATION TO INVIGORATION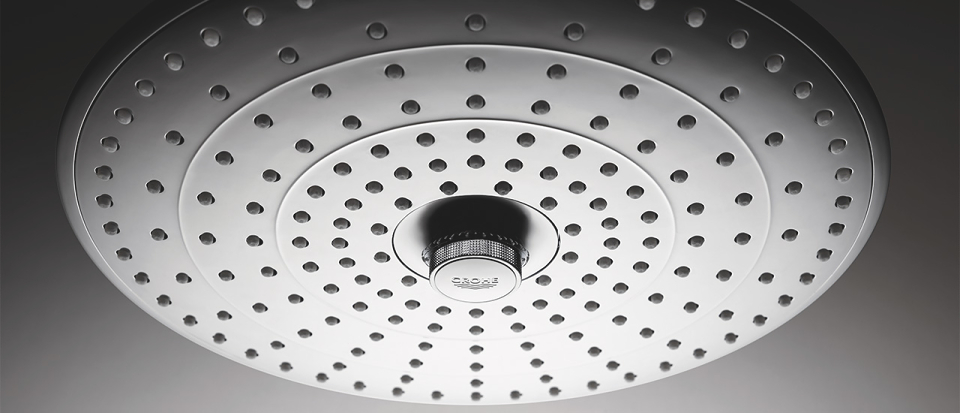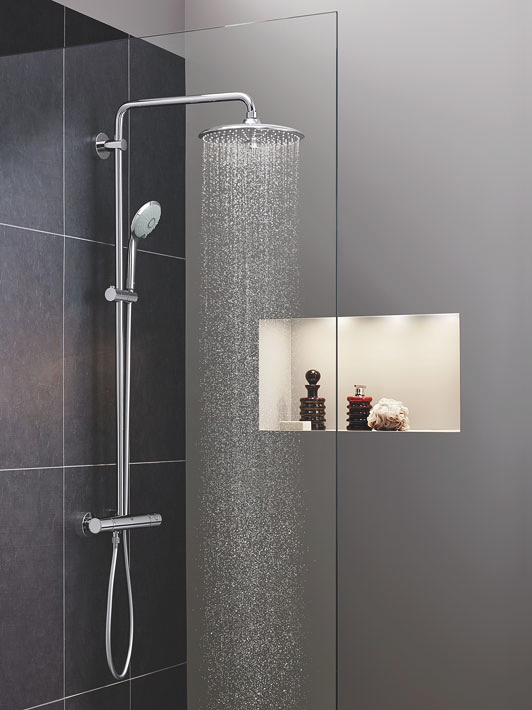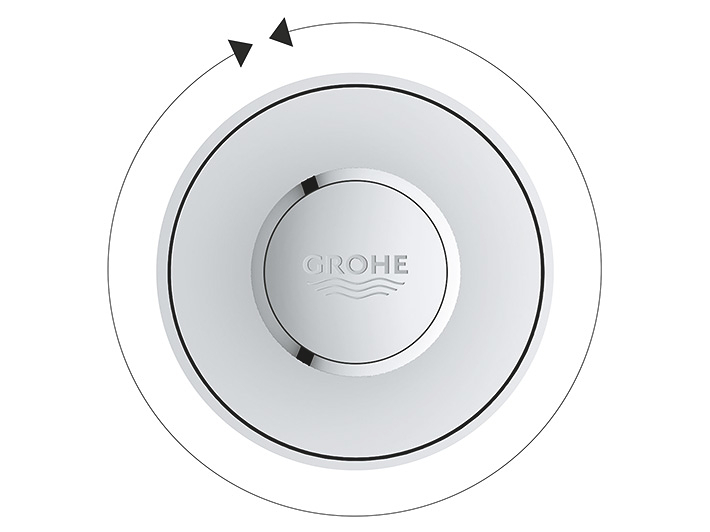 FROM L TO XXL AND BACK AGAIN
Three zones of showering pleasure at your fingertips. Transform from one to the next with a turn of the button. Simply by continually turning the button you can enjoy the powerful Jet spray, followed by the wider SmartRain spray for an energising yet relaxing effect and on to the full face Rain spray for a soft summer rain feeling. Continue turning to travel through all three zones again.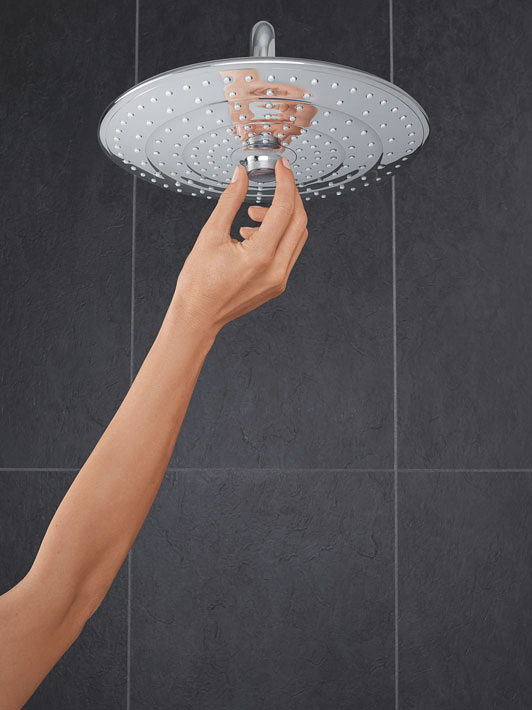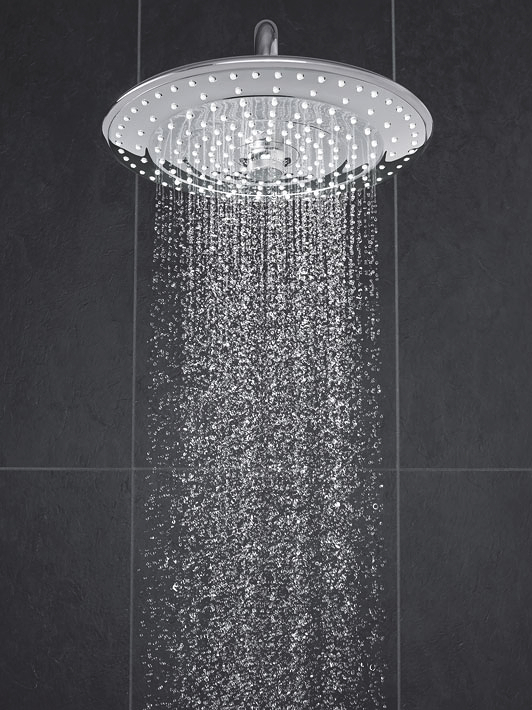 TEMPESTA 210
SIMPLY A GREAT SHOWER FEELING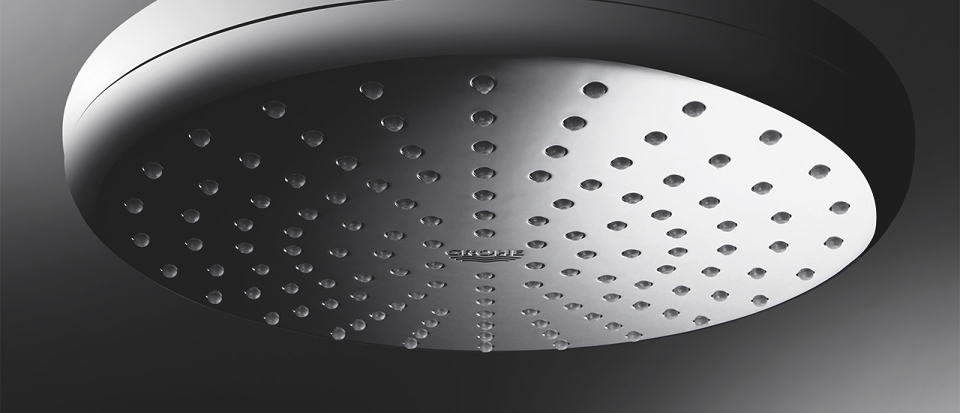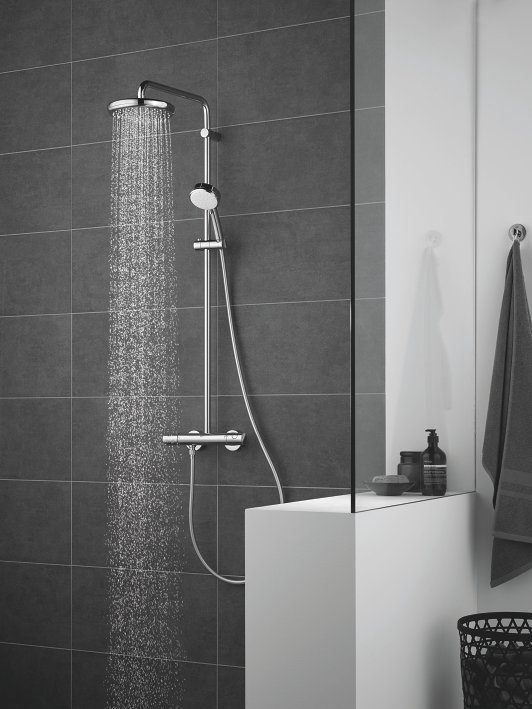 COVERED IN PURE CHROME
Sleek and shining, the Tempesta 210 catches the eye with its minimalistic form and beautiful chrome finish. The sparkling chrome surface and the play of water droplets create a fascinating effect for even more shower enjoyment.
Discover Tempesta Shower System